Transform Your Home Into A Beautiful Space Inspired By Nature
BEAUTY FROM NATURE
ART THAT INSPIRES PEACE
INSPIRATION FOR NEW ADVENTURES
See my 2024 Wall Calendar below!
Why I love to create art from nature:
When life is stressful nature helps us to slow down.

Incorporating the outdoors into my daily life is a way that I find peace and balance. Through painting places I've visited I get to relive the experience and share the beauty of it with others.

In my work you'll find paintings and prints of breathtaking views from mountain hikes as well as quiet moments in my garden. I want to you feel the peace that nature can bring, because it has transformed my life into something richer.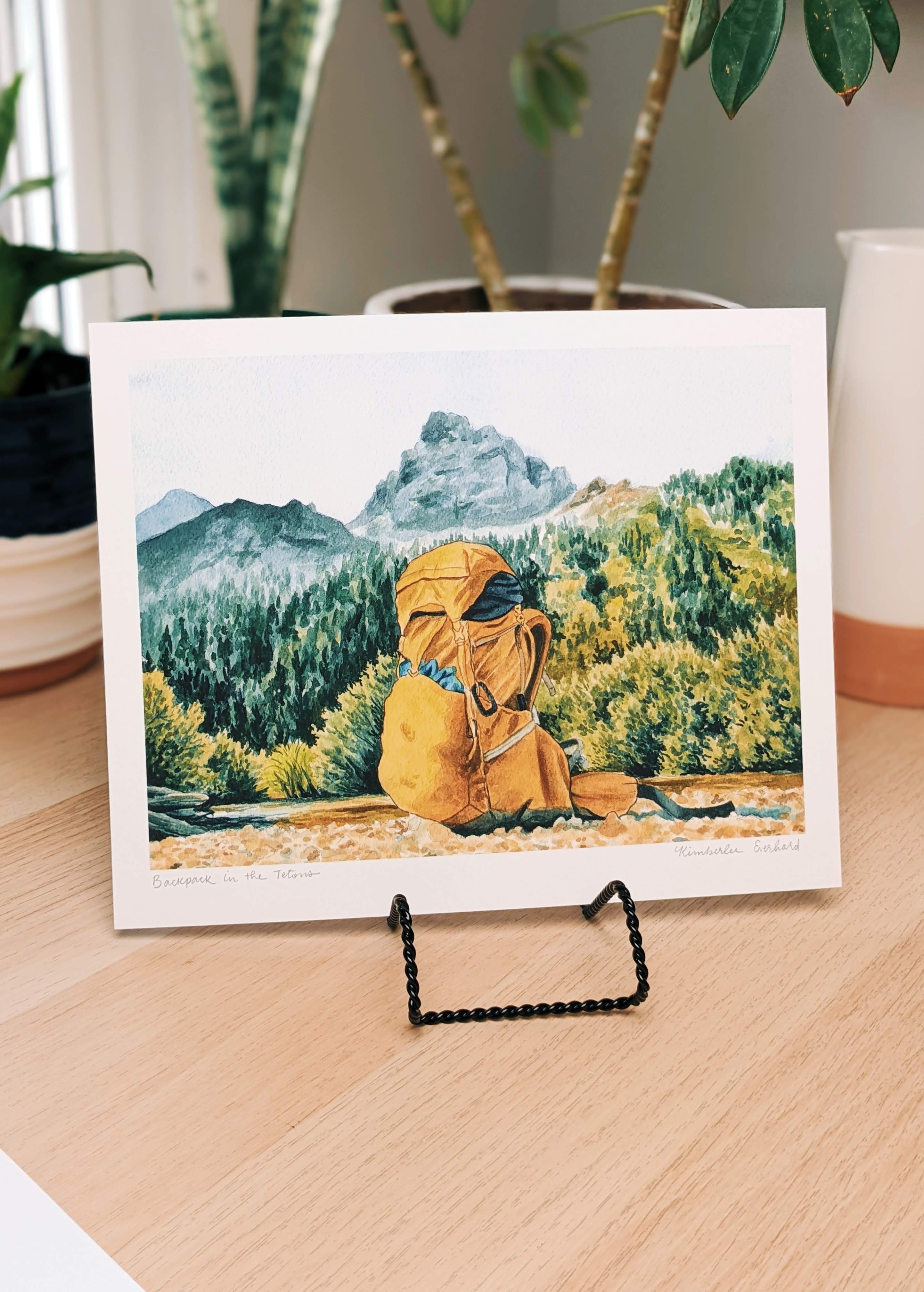 My prints are made right here in Ohio. Printed on archival paper in my own studio with the highest quality inks available, the prints are then cut and packaged by hand. Your print will last a lifetime and bring beauty to your walls.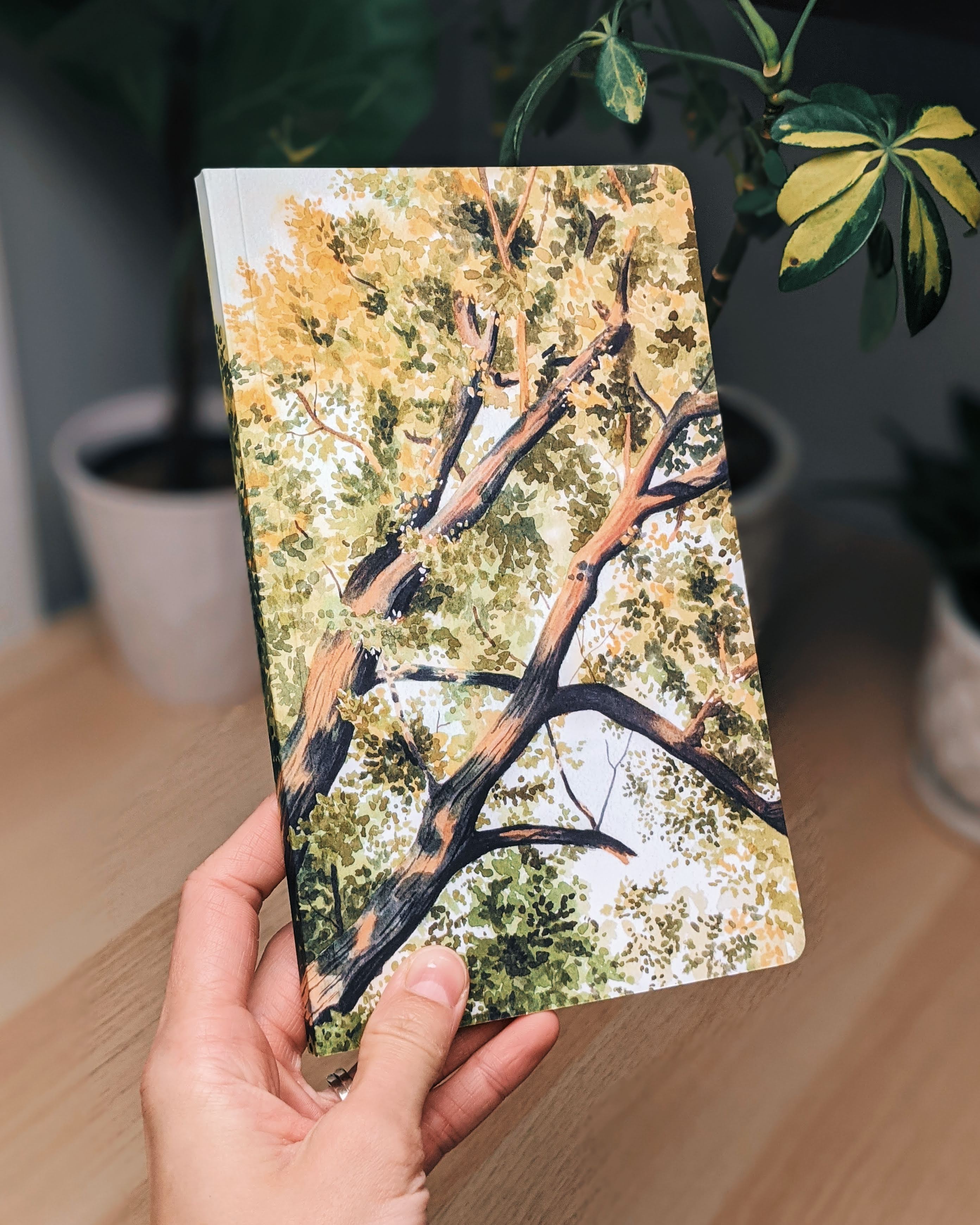 Notebooks are a limited edition product in my store. I create new styles every two to three months. Next update coming August 2023 and featuring art from the Garden Collection.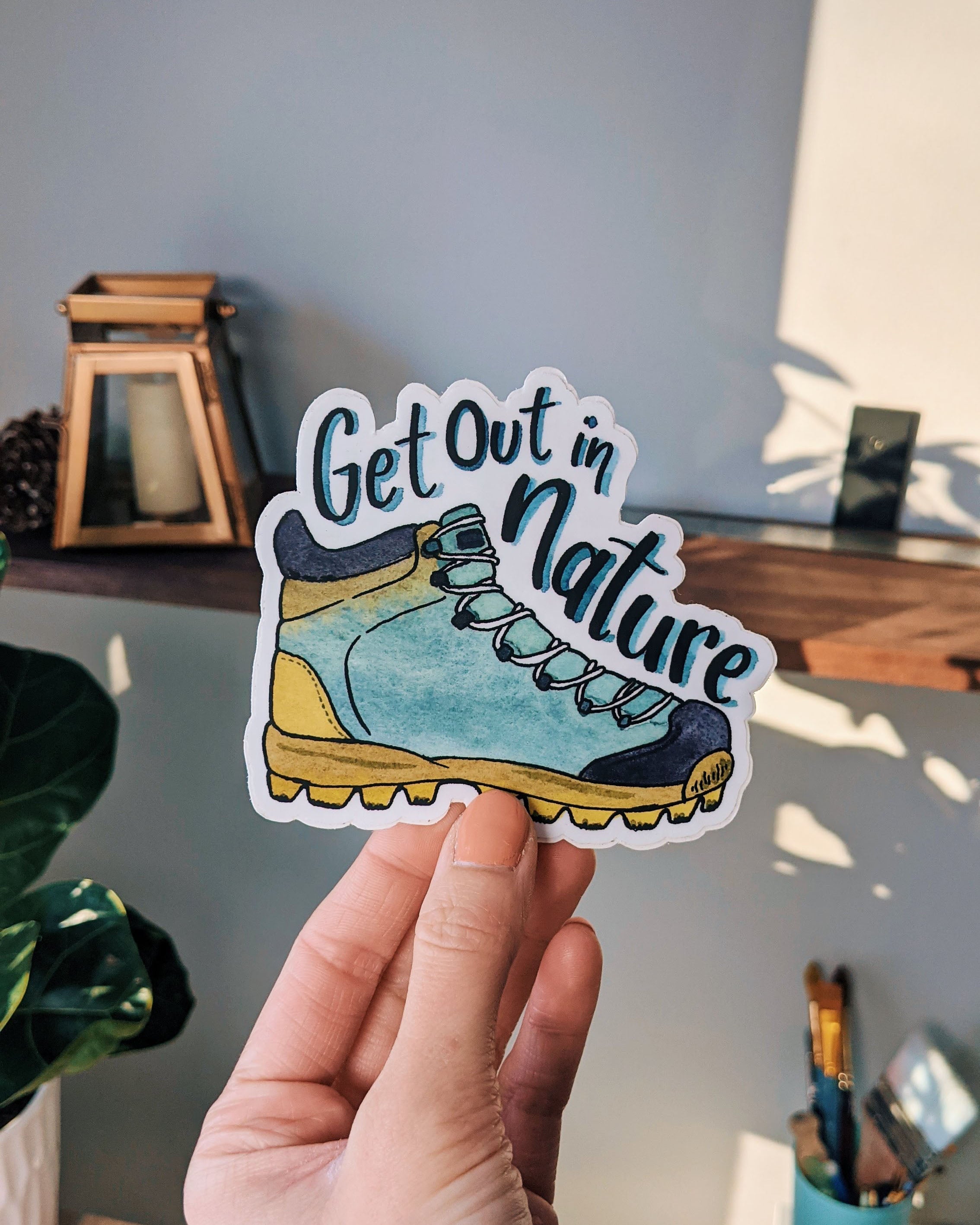 Made from my watercolor paintings and printed on high quality vinyl. Get 3 for only $10 - no code needed!
Let customers speak for us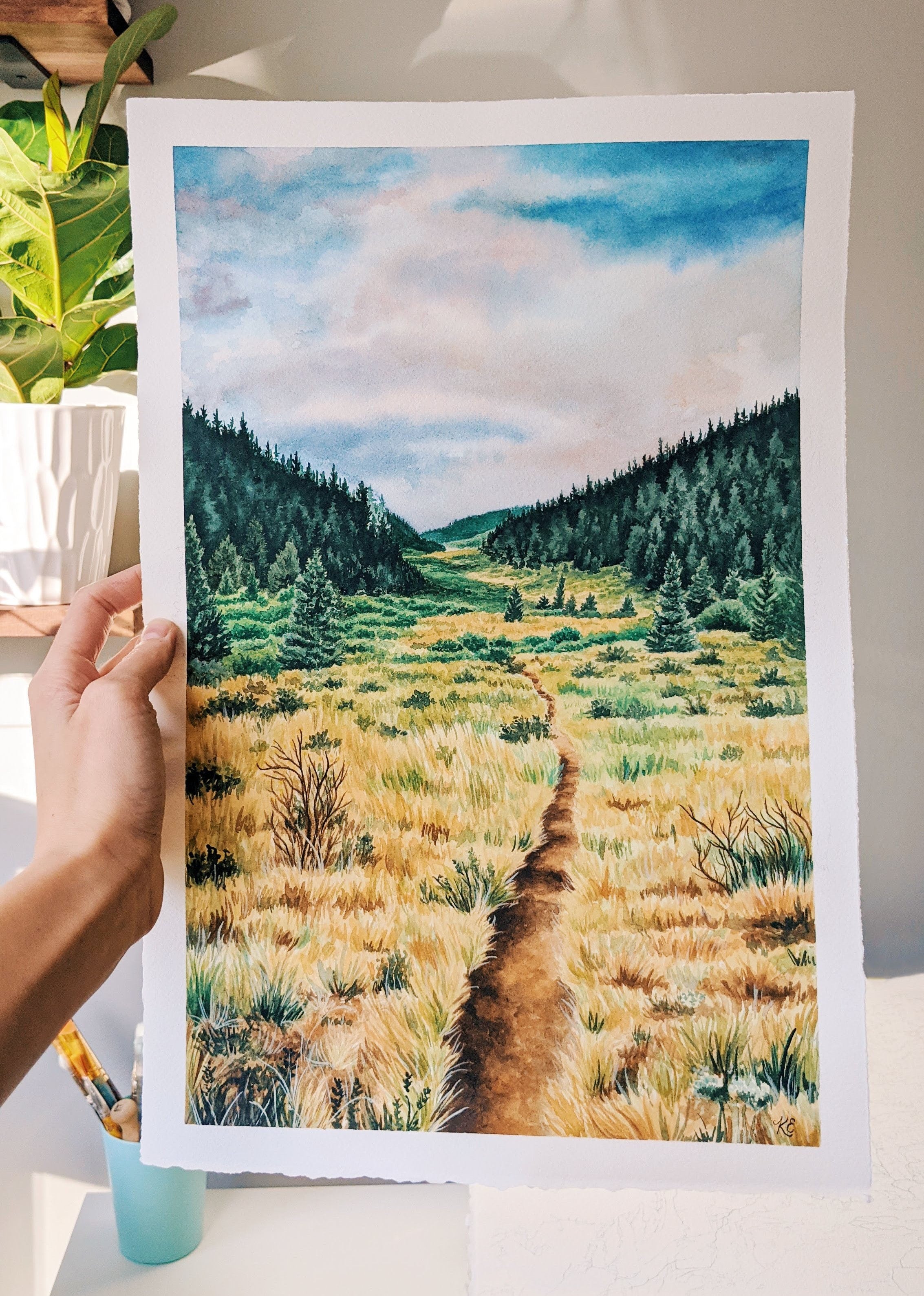 Watercolor paintings inspired by the places I've seen while hiking and backpacking around the country. I love creating each unique piece because I love the process of painting with watercolors and I am reminded of a beautiful place and time as I work.
Hi, I'm Kimberlee!
I have a passion for creating art inspired by the outdoors. I have felt drawn to nature since I was a child, always finding joy in being outside.

I live in Ohio, but I've had the pleasure of going on a few adventures backpacking out west and in the states around Ohio. I love to share my passion for the outdoors through my art.

In my shop you'll find watercolor artwork inspired by real places I've visited. My goal is to create beautiful art that will make you smile when you see it each day!
More about me
Check out my most popular prints!
I know how it feels to be overwhelmed by the thought of choosing the right decor that makes your home look amazing

and

that doesn't clash.

That's why I make artwork in series. Each series has a beautifully unified theme.

Choose which pieces you want within a collection and rest assured that they will make a wonderful, cohesive arrangement on your wall.

SHOP THE LATEST SERIES
Watch My Watercolor Art Process